Hi all
Just popping in to show you my latest bit of colouring.
This was an image from Mitzi's Gardens & Goddesses Colouring Book, Vol 1.
These images are a joy to colour.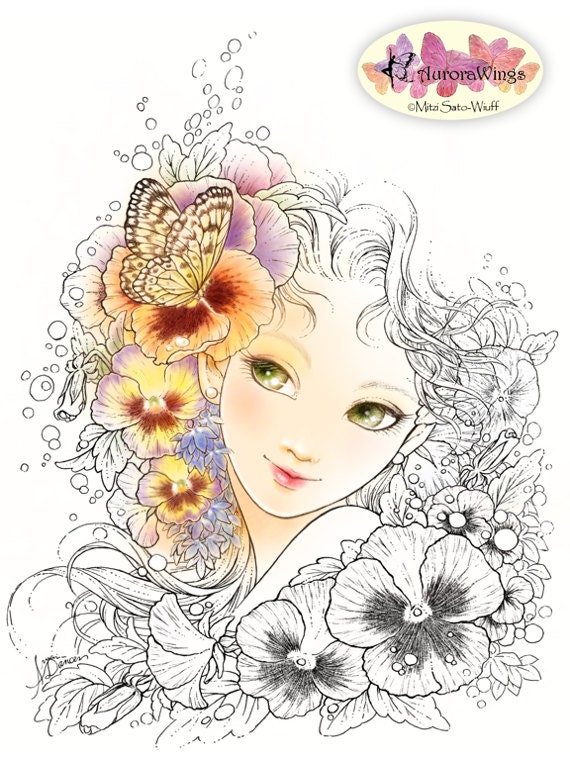 This one is called Pansy and you can find the digital image in Mitzi's Aurora Wings shop on Etsy
here.
Because this image is a little larger I decided to turn it in to a wall hanging for a friend.
The current challenge at Aurora Wings is Black and White and one other colour.
I decided to go for orange, my friend's favourite colour.
So here is my creation:
I am actually really proud of this. I am a member of Alyce's colouring classes at Kit and Clowder and before I joined I would NEVER have attempted something like this.
I have had a set of Art sketching pencils for ages but never had the courage to use them so this is a first for me.
There are four different shades of orange on those pansies and they look stunning in the flesh, so to speak!
For the skin and hair I have used a variety of different lead thicknesses ranging from 4H to 6B.
Looking at it now I think I should have gone a bit heavier on the forehead but at least I have learnt something for the next one I do.
So I am going to enter this into the following challenges: