Hi all
Just popping in to show you this card that I made using one of Ching-Chou Kuik's fabulous digital images.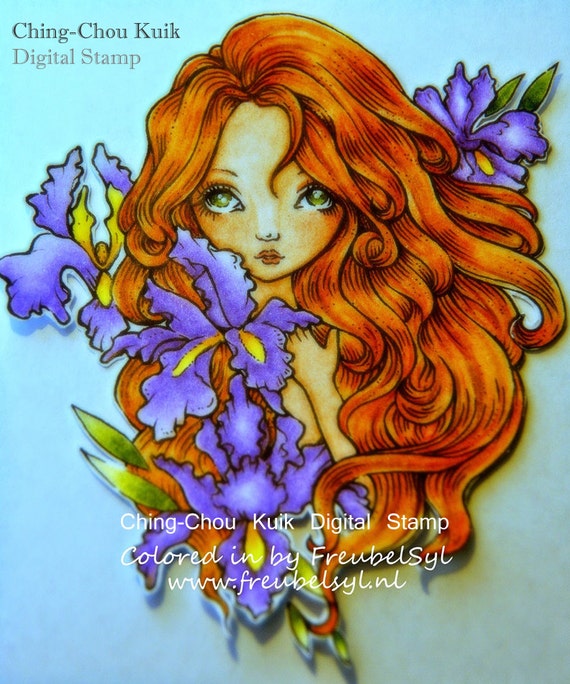 This image is called Iris and you can find her
here
.
So here is the card I made using this gorgeous image.
The image is coloured with my Copics and I am so chuffed with how this turned out I can't tell you.
The background is done with a Clarity Stencil and pale blue ink pad.
Now I don't know if I stand a chance of becoming part of this fabulous team but I really do love these images. I would never have had the courage to colour something like this a while back but since joining Alyce Keegan's online colouring classes my confidence has grown just a wee bit.
If you want to improve your colouring and are interested in the classes then pop over to www.kitandclowder.com to find out more. Alyce also has a
group on FB
too where there is lots of fun and laughs with the odd competition to join in with along the way.