Hi all,
Well, it's the turn of Team D this week to offer you some inspiration.
Our sponsor for this week is
and as always the theme is:
They really do have some fabulous images and this time I was lucky enough to work with this wonderful image called:
Oriental Girl which you can find
here.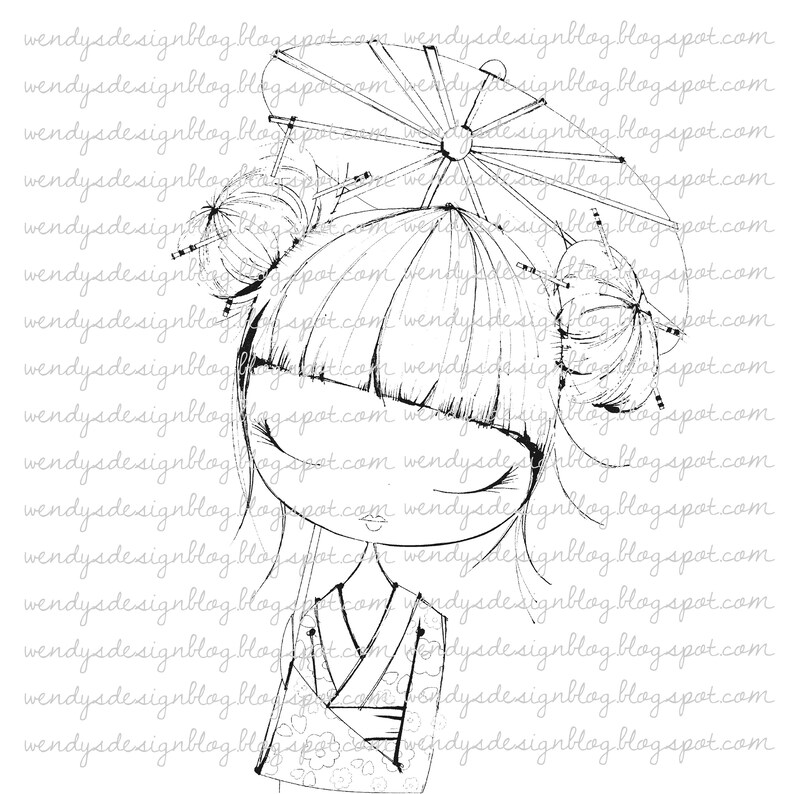 Isn't she just beautiful. So serene.
Anyway, here is what I did with her.
I coloured the image with my Prismacolour pencils once again.
I did originally think of using reds and golds but looking at my backing papers I changed my mind when I found this paper pad.
The Paper Pad is called Petal Fresh and is from Lili of the Valley with Nitwits, sadly no longer available which is a real shame as I only have a few pages left. Boohoo.
Anyway, I decided to go with blues and yellows as you can see.
The background clouds are done using a
Clarity Mask
and Pan Pastels.
I can't tell you how these masks from Clarity have made life that much easier when doing backgrounds like this, such a time saver. Really, go check them out, they are fabulous.
If you look at the first photograph you will see that I put a bordered piece of the same backing paper behind the matted and layered image.
Well, let me tell you something - honestly I don't know how I manage to get through the day sometimes.
When I layered this piece up the mirri card was supposed to be a frame around the whole piece but as you can see it is open ended. This is because I cut the paper, added it to the mirri card, but I forgot to measure the piece first so it was too long to use as it was and I had to cut the ends off! Duh.
Light bulb moment, I didn't want to waste them so I added them to two corners to make it look as though there was a strip across the diagonal too. Waste not, want not eh?? Lol
Anyway, there you go.
My wee bit of inspiration for you this week, hope you like it.
Can't wait to see what you all come up with this week.
Remember, we are a colouring challenge so we MUST see some hand colouring on your project. No digital projects please.
Challenges: